Full Form of NDA:
National Democratic Alliance
NDA Full Form is National Democratic Alliance. NDA refers to the collaboration or coalition of various Indian political parties who are basically centre-right in their ethical adaptation. This coalition was formed for the first time in 1998. In 1998, NDA was led by BJP (Bhartiya Janata Party). At the time of its formation, NDA had 13 parties as its members. But now, more than 30 parties are part of it. Most of these parties are basically regional. NDA does not only target to rule the central administration, but it also takes part in the contests of within state administrations.
The first prime minister from NDA was Atal Bihari Vajpayee who held the position for 6 years from 1998 to 2004. But then, for some reasons the alliance was broken to some extent, and consequentially they lost the elections. But again in 2014, this coalition proved its potential in the general elections as it stormed back to the supreme power under the leadership of Narendra Modi.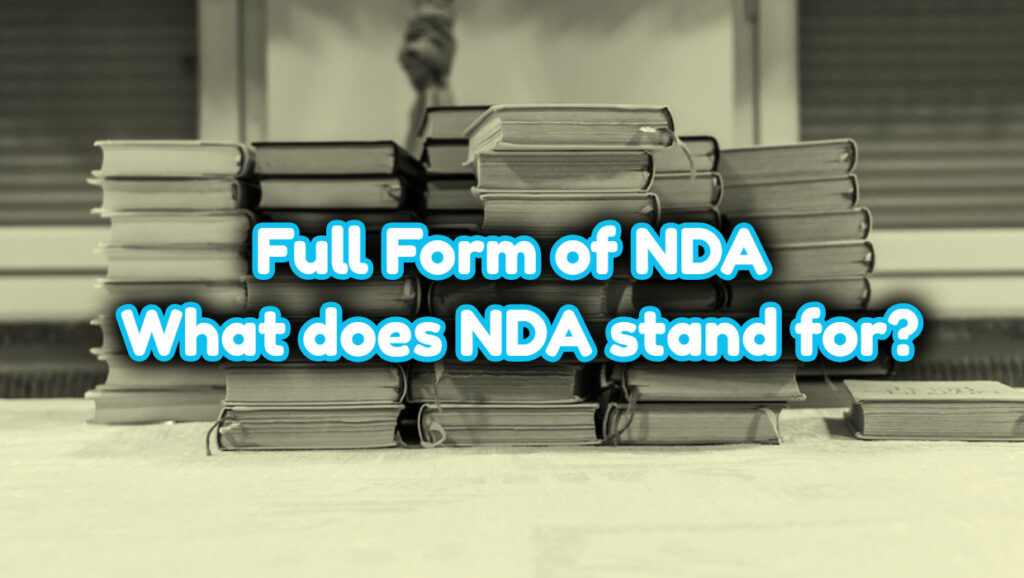 NDA has does not have any regulatory or formal structure. Meetings are held and member parties decide about certain issues like sharing and allocation of in the elections, or distribution of ministry. George Fernandes, former defense minister, was the first ever convener of NDA.