Madhuri Dixit is famous Actress as well as model in India. Lot of people daily searching for information, photos and Biography or Profile of Madhuri dixit on net. Here is the all information about Madhuri Dixit, her Career, complete profile and many. The detailed biography of Madhuri Dixit is given as below-
Madhuri Dixit Biography
Full Name/ Birth Name: Madhuri Shankar Dixit
Nickname: Bubbly
Some othe Names: La Dixit, Queen Bee, Madam M, Madhubala of the nineties, Maryln Monroe of Bollywood
Languages Known: Marathi, Hindi, English
Date of Birth: 15 May 1967,
Birth Place: Mumbai (India)
Height: 5′ 4″ (1.63 m)
Status: Married to Sriram Nene
Family: Marathi Kokanasth Hindu Brahmin
Father: Shankar
Mother: Snehlata
Sister: Rupa and Bharati
Brother: Ajit
Spouse : Dr. Sriram Madhav Nene (Married in 1999)
Childrens: 2
Names of Childrens: Arin and Ryan
Goal was: Micro Biologist and Kathak Dancer
College: Bombay's Parle College, in Vile Parle (East), Mumbai
Degree: Micro Biology
Total Movies (Aprox.): 67
Playback Singer for: Devdas, Wajood
First Film of Madhuri Dixit: Abodh 1984 (Rajshri Prod.)
Awards: More Than 12 major awards including Filmfare, Zee Cine, star Screen etc.
5 Filmfare Awards, 4 Star Screen Awards, 2 Zee Cine Awards and 1 IIFA Award and many more other awards
Award Wining Movies (Madhuri): Dil, Dil to Pagal Ahi, Hum Aapke Hai Kaun, Devdas, Lajja, Mrityudand, Raja etc.
Nominations: More than 7 times for Best Actress and 2 times in best supporting actress
Affairs: Sanja Dutt
Special About Madhuri: Best Dancer (Specially Kathak), Best Actress, Most Beautiful Women, A good Person and many more
Active Years: 1988-2000 and 2006 -till date
Favourites of Madhuri Dixit
Designer: Manish Malhotra
Favorite Destinations: Denver, Mauritius
Endorsements: Emami, Lux
Madhuri Dixit Biography – Film Career
1984
The first film of Madhuri Dixit was Abodh released in 1984 from Rajshris House and this was a forgotten movie. But that a movie by Subhash Ghai (Dayavan) became turning point of Madhuri Dixit's Career.
1988
Madhuri dixit was famous model in India before entering the Bollywood (Hindi film industry).First time, Madhuri Dixit launched in Dayavan and Ram Lakhan(Released in 1988) by producer as well as director Subhash Ghai. Madhuri has given some hot scenes/Hot Songs in Movie Dayavan with Vinod Khanna but  after that she regreted about it and tried to avoid such scenes after that.
After Dayavan Madhuri Dixit acted in Tezab (1988) and because of the song Ek Do Teen (Tezaab), she became top actress and more famous than before.
1990
Performance of Madhuri Dixit in Movie Dil was another special moment of Madhuri Dixit's Career. For Movie Dil she got many awards. This was first filmfare award for Madhuri Dixit in her life.
1991 – 1995
Saajan (1991), Beta (1992), Khalnayak (1993), Hum Aapke Hain Koun (1994) and Raja (1995).
Beta (1991) and RAja (1995) was two blockbuster movies in this period and the main thing is Madhuri was the major part of that movies.
Saajan, Khalnayak, Prem Pratigaya, Hum Aapke Hain Koun (1994) are the other blockbusters of Madhuri Dixit with the top bollywood actors. Hum Aapke Hai Kaun is one of the best and Top Blockbusters in Indian Cinema till Date. The Guiness Book of World Records has noticed Hum Aapke hai kaun as the "Most Popular Indian Cinema" in the history of Indian Film Industry and still this movie has its special place.
After the success of Raja or series of successfull movies Madhuri was renamed as Female Amitabh Bachachan
Also he performed in 'what Am I to You' in year 1994 and recognized for her role and acting. Then the period from 1995 to 1996 was not so good for Madhuri.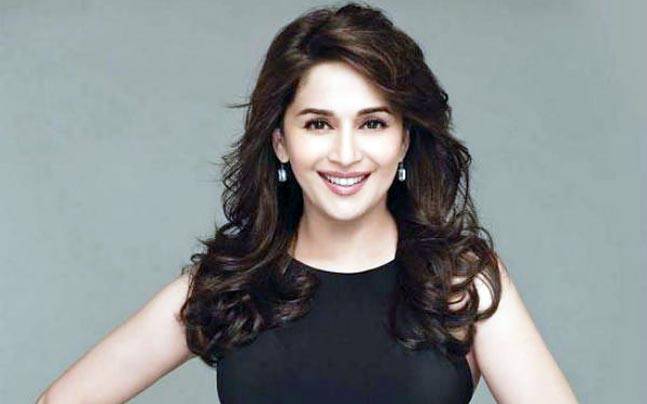 1996
Prem Granth with Rishi Kapoor
1997
In 1997, release of 'Dil to pagal hai' became good opportunity for Madhuri and she won the Film fare award (in 1998) for best performance in same movie.
Recent Activities
After Marriage Madhuri Performed very less no. of Movies. Some of them are Pukar (Award Winning Movie) with Anil Kapoor, Devdas, Lajja, Aaja Nach le etc. Since 2006 living in India and working for some movies as well as for television programs such as Jhalak Dikh LA ja, Gaj Gamini etc.
Now Madhuri is more cautious regarding choice of Movies. She is Spending her time with Husbands and childrens in Los Angeles, California. But since last 2 years she is becoming active part of Indian Film or cine Industry again.