Full Form of IRCTC :
Indian Railway Catering and Tourism Corporation
IRCTC Full Form is Indian Railway Catering and Tourism Corporation. It is an auxiliary unit of Indian Railways and it handles tourism, catering, as well as online ticketing functions. The IRCTC has eliminated various difficulties of public having to stand in long queues amidst their busy schedule to book tickets. Anyone can just plan and organize to book an entire tour just by sitting at the comfort of his own space in the given reservation timings.
The TATKAL scheme of IRCTC enables public to make emergency booking within 24 hours of departure of trains with additional charges. IRCTC recently introduced eWallet for its website. This scheme has enabled users (public) to deposit some money with IRCTC and utilize the same to make payments while booking tickets.
IRCTC Full Form – Additional Information
Indian railways have a history which makes it the biggest employer in the world. It is one of the largest networks of railways in the world and there is no wonder why, as it caters to the need of the nation, with the second largest population in the world.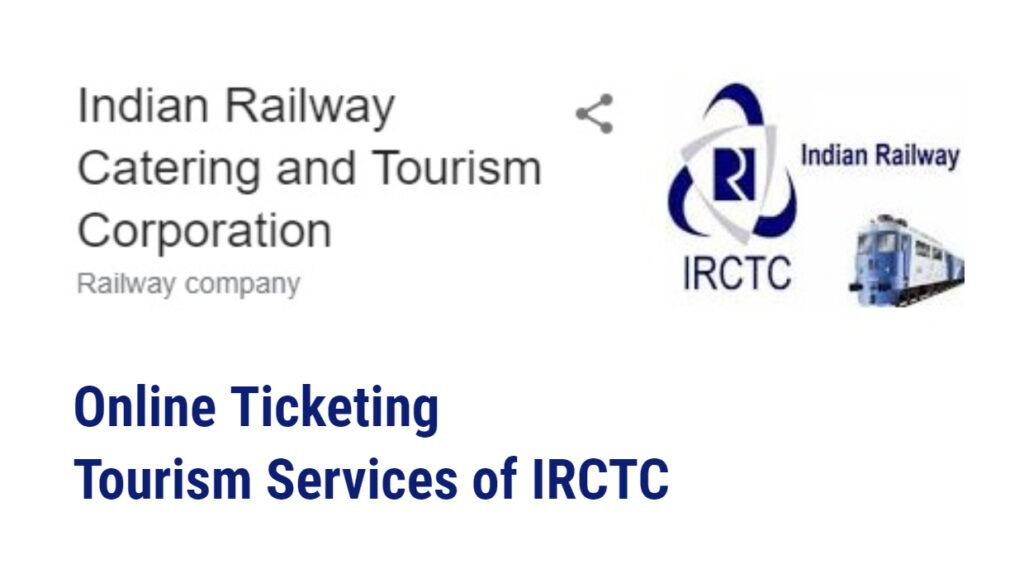 There are many facets to the Indian railways and one such is the Indian railways Catering and Tourism Corporation. It is the Indian Railways' subsidiary, which is responsible for dealing with areas such as ticketing operations, tourism and catering facilities for the Indian railways and its customers.
In this article, an expansive view shall be undertaken that will highlight some interesting facts about Indian Railway Catering and Tourism Corporation, which hereinafter shall be referred to as IRCTC. So, here are five points about IRCTC:
History behind the establishment of IRCTC
The corporation was founded under the aegis of Ministry of Railways with the aim of catering to the needs of one of the biggest service providers in the world. It has been created to deal with catering, tourism, and ticketing business. It handles its functions with professionals and with a high-end target of achieving maximum utility.
What is more interesting about this corporation is that it welcomes a co-operative participation from both public and private sector.The corporation works in collaboration with private agencies, transport agencies, tour promoters, hoteliers, tour operators, and public agencies. With all this, the corporation holds the crown for handling the needs of more than 13 million passengers every single day.
With time, IRCTC has managed to attain major achievements and honors that have become an inseparable part of its history. IRCTC is actually the largest e-commerce platform in the country and many records are ascribed to it such as in the year 2013, the platform achieved booking of record 582,000 tickets in a single day. Following in the year 2015, IRCTC made record booking of 1345,000.
Apart from the records, the IRCTCÂ has been honored with the Best Website Award in the year 2014; Best E-Commerce Portal by Dalal Street Investment Journal (abbreviated as DSIJ); Best Use of App during the Mobilian event; best retail award in the year 2015.
Thus, the corporation IRCTC has grown into a potentially strong and commendable platform that is designed to motivate a more convenient environment to the customer of Indian Railways. While there have been many critics of IRCTC in general, there is no gainsaying that ever since the advent of IRCTC the Indian Railways have functioned more smoothly and conveniently.
Objectives of IRCTC
As mentioned above, the corporation was founded with certain objectives in mind and some them have been mentioned below:
The corporation is aimed at promoting a passenger-friendly environment with the help of creativity, newer technologies, and proactive staff.
To conduct management in a manner so as enable optimization of resources, improvement in the productivity of the manpower, by including strategic policies in this respect.
To enable up gradation of the existing services of Indian Railways.
To ensure a competent, high standard business environment by fostering teamwork, and implementing effective measures.
To promote protection and preservation of the environment, with the help of its strategic marketing techniques and other policy implementation.
To promote Indian culture among passengers of the Indian railways through various activities undertaken under the aegis of Indian Railways. This is often depicted in the designs and painted bodies of certain trains.
Online Ticketing
One of the areas where the corporation deals in is Online Ticketing. When the corporation entered into online ticketing, there was a major change in the railway system. It came up with an internet portal for ticket booking via its customized website, or through other services such as SMS or GPRS. Apart from e-ticketing services, the corporation offers I-tickets that are similar to normal tickets but they are booked through online process. The PNR status of the tickets can also be updated.
The corporation has launched Shubh Yatra, which is a loyalty program for frequent or regular travelers. By this program, the passengers can take benefits from discounts on tickets. Another scheme is known as Rolling Deposit Scheme (abbreviated as RDS), which is an online ticket booking scheme facilitating the passengers to have seats reserved against the advance money that is placed with the corporation. Additionally, there are also flight and hotel booking facilities.
Tourism services of IRCTC
One of the main focus areas of the corporation is Tourism. The corporation is responsible for scheming different travel packages, including deluxe and budget packages. Such packages are formulated for both domestic and international tourists. One such package is Bharat Darshan that is a popular budget package that covers important destinations in the country.
Additionally, there are also luxury packages that have in operation trains such as Maharajas Express and Buddhist Circuit Train. While the aforementioned deal with conventional tourism packages, the corporation also offers packages that cover adventure, water sports, treks, and others. There are packages that can be customized.
Tatkal Booking
This feature enables passengers to book tickets on every express train in short notice. The time for booking has been fixed at 10:00 AM every day for reservation in AC coaches. However, for reservation in non-AC coaches, the timing has been fixed to 11 AM. The booking is available before the day of departure of the train. It is important that those passengers who travel on a tatkal ticket that they carry with themselves necessary ID proof that is to be furnished to the ticket checker.
Though the following information is general, it must be noted. The IRCTC runs helpline numbers that offer a variety of customer services. Such customer care services are paid or toll-free, depending upon the category of customer service. The facility is available throughout day and night and on these numbers, customers can very well give their feedback or post queries, whatever the case may be. 1800-111-139 is the number, which is toll-free.