Full Form of Hyundai:
"Modernity" in Korean Language
The term Hyundai does not have a Full Form. It means "modernity" in the Korean Language. The Hyundai Group was basically a conglomerate industry. Its headquarters were in Seoul, situated in South Korea. It was founded in the year 1947 by Chung Ju-Yung. It was started as a construction firm. Chung directly controlled this company till the year 2001. Chung expired in the year 2001.
After the death of Chung and the financial crisis of East Asia in the year 1997, there was a major breakup and reconstruction of Hyundai. Due to this, the business of the Hyundai Group encompassed only tourism, elevator manufacturing, and container shipping services. Presently, many companies that bear the name ' Hyundai' are not connected to this group legally.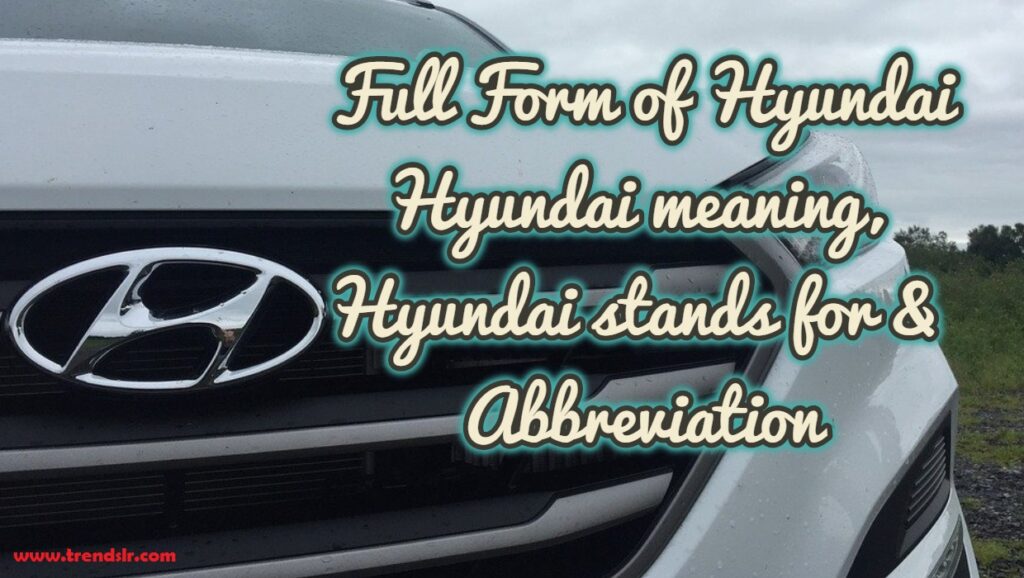 Such companies include Hyundai Development Company, Hyundai Department Store Group, Hyundai Motor Group and Hyundai Heavy Industries Group. The majority of the former subsidiaries of this group are run by Chung's relatives. If it is considered that a single wide family business is formed by combining these companies, then it will be the largest company having enormous political and economic power in South Korea.
Hyundai consisted of more than sixty subsidiary companies by the year 1990. It was actively operating in a wide range of activities like shipbuilding, financial services, chemicals, automobile manufacturing, heavy industry, electronics, and construction. During the same period, the annual revenue of this group was nearly ninety billion dollars and had nearly two hundred thousand employees.
Hyundai Motor Company manufactures vehicles branded by Hyundai. Its headquarters is in Seoul, situated in South Korea. The largest facility of manufacturing automobiles in the world is operated by Hyundai. It produces nearly two million cars every year. There are nearly seventy-five thousand people employed in Hyundai all over the world.