Full Form of NIC:
National Industrial Classification
NIC Full Form is National Industrial Classification. NIC is a standard coding system, used in India, to categorize and classify various industrial fields by assigning each of them with unique codes. NIC plays a critical and crucial role in terms of maintaining data, and statistics of different industrial sectors. First introduced in 1962, system and methodology of NIC (known as Standard Industrial Classification till 1970) is controlled by the Ministry of Statistics and Programme Implementation of India.
The Central Statistical Organization (CSO) works under the respective ministerial department, and the industrial wing of this organization is the nodal authority to determine, analyze and publish NIC in India. NIC helps the government to use collected statistical and classification data in national economic policy, and further in the analysis and determination of international comparison.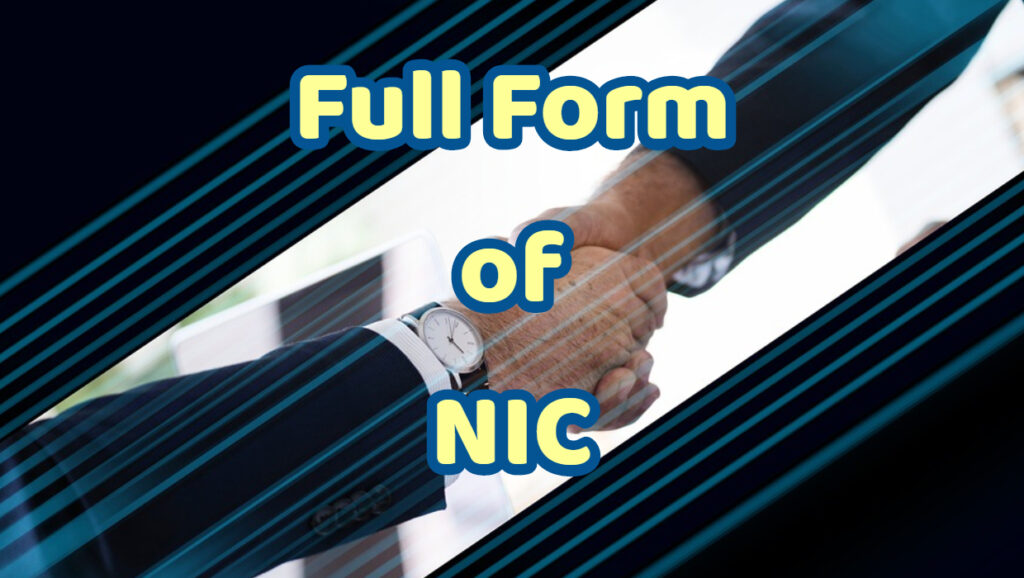 NIC is derived from the data collected by surveying people related to the various industrial sectors and the consumers. These surveys are conducted by survey panels that include specialists and experts of the industrial field. Data is collected on the basis of the responses given to standard questionnaire. Statistical information is scrutinized, analyzed and then classification is performed. Till date, there are six standard industrial classifications which are NIC- 62, NIC- 70, NIC- 87, NIC- 98, NIC- 2004, and the latest one being NIC- 2008.