AUDI Full Form Name
AUDI Full Form came from the name of its founder August Horch. The Audi or Audi AG is basically an automobile manufacturer of Germany. It is involved with distributing, producing, designing, marketing and engineering luxury vehicles. The headquarters of this company are in Ingolstadt, situated in Germany. There are nine production facilities of this company worldwide. The origins of Audi goes back to the early twentieth century and is quite complex. The initial enterprises were founded by August Horch, along with Wanderer and DKW, who were manufacturers.
The foundation of the Auto Union was laid in the year nineteen hundred and thirty-two. During the ninety sixties, Volkswagen acquired the Auto Union from Daimler-Benz. In the year 1965, the Audi F103 was introduced. In the year ninety hundred and sixty-nine, the Auto Union and Volkswagen merged together with NSU Motorenwerke. This created the present form of the Audi.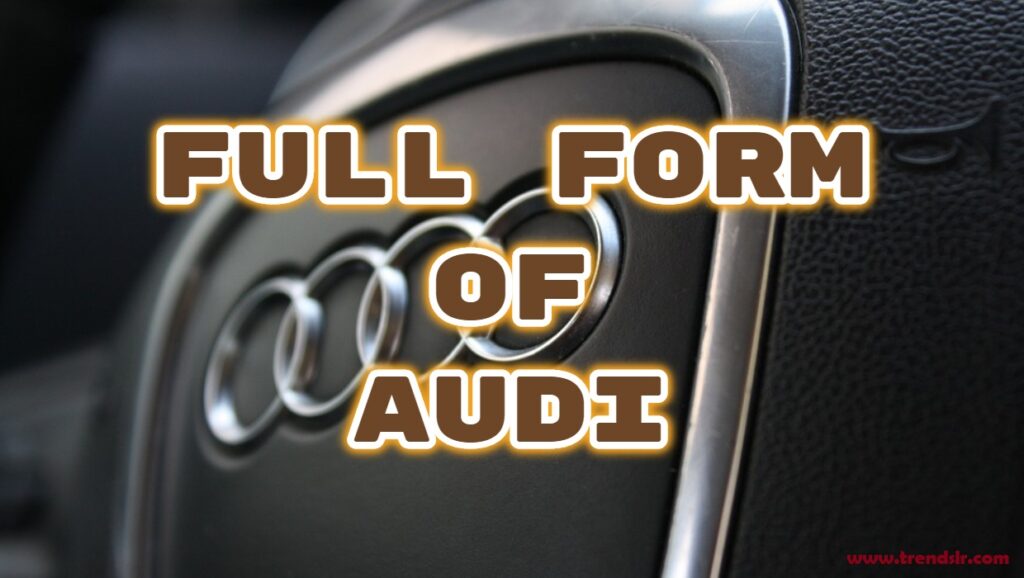 The main assembly plants of Audi are in Neckarsulm. The facilities for production are also in places such as Bratislava, in Slovakia; Jakarta in Indonesia, Aurangabad in India, Gyor in Hungary and Martorell in Spain. The logo of Audi consists of four rings. Each ring represents one of the 4 car companies. These companies were branded for creating the predecessor company of Audi, the Auto Union. The slogan of Audi is Vorsprung Durch Technik. Some of the cars released by Audi include Sedan, Hatchback, Cabriolet, Avant, Coupe, Allroad and SUV. The sale of cars produced by Audi has increased in the Middle East, Africa, and Europe. China has become an important market for this company.