Enjoy the fun of Diwali with Diwali wallpaper :
India is full of festivals and Diwali is among the leading festival of all Hindus. The pious day of Diwali is important in most of the part of India and you could experience public holiday in most part of India, Nepal, Mauritius, Sri Lanka, Myanmar, Malaysia, Fiji, Suriname, Singapore, Trinidad, Tobago and Guyana. It is termed as a festival of lights according to Hindu mythology. It generally falls in mid- October or in the first week of November. The celebration of this festival indicates the victory of good over evil. It is an important festival for many.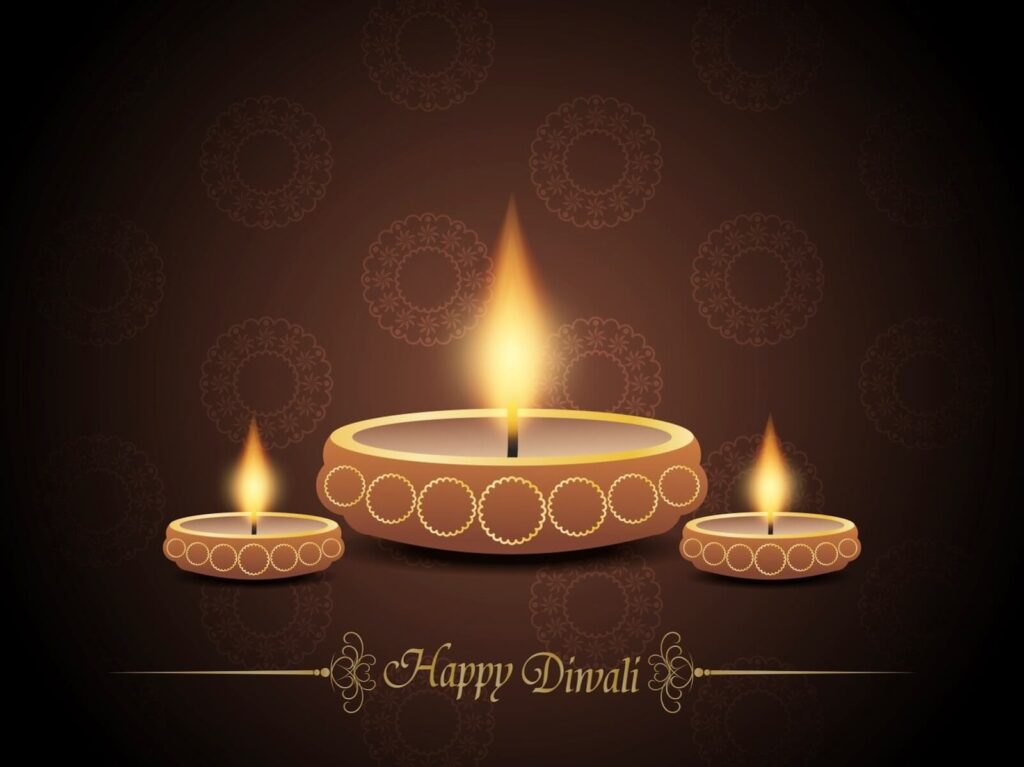 About Diwali :
Diwali is derived from the word Deepawali that means row of oil filled clay lamps signifying the victory of good over all evil. The lamps light whole night and once the house is cleaned it is believed that Maa Goddess visits your house. Firecrackers that are burnt on this day have much reason behind them. It is believed that these firecrackers not only kills evil spirits but also kills the dangerous mosquitoes and flies that have emerged out. It has traditional as well as scientific importance too. People wear new clothes and exchange gifts and sweets among friends & beloved ones and Also send Diwali Wishes ,Greeting & SMS to friends
Importance of Diwali for different sectors :
Diwali is one of the most important festivals of all Hindus. People celebrate it by practicing all traditional activities under one roof. People who belong to Jainism also celebrate this day as Mahavira had attained enlighten on this day in the year 527B.C. Swami Dayanand Sasraswati had expired on this day so Arya Samajists celebrates it as a tribute to him. This day is also celebrated as Sharadiya Nav-Shasyeshti by Arya Samajists. May be the names are different but the only reason behind this day is sharing of love and celebrating victory of good over evil and this is what makes this day so special.
Five golden days of Diwali :
Diwali is celebrated for five long days. People wait throughout the year for arrival of these five days. It starts with the gracious day of Dhanteras that falls on Krishna paksha. It is usually celebrated on the eighteenth day from Dussehra. People clean their house on this day. One diya is lightened on this day and people buy silver, gold, new clothes, steel utensils and many such things. It is believed that buying any such things bring luck to the person. People start their financial year on this day. Some of them even do Ganesh Laxmi pooja on this particular day. This is a technological world and now you get wall papers wishing all these auspicious day. Diwali wallpaper are especially designed for these days. You could choose among the endless range suiting your requirement.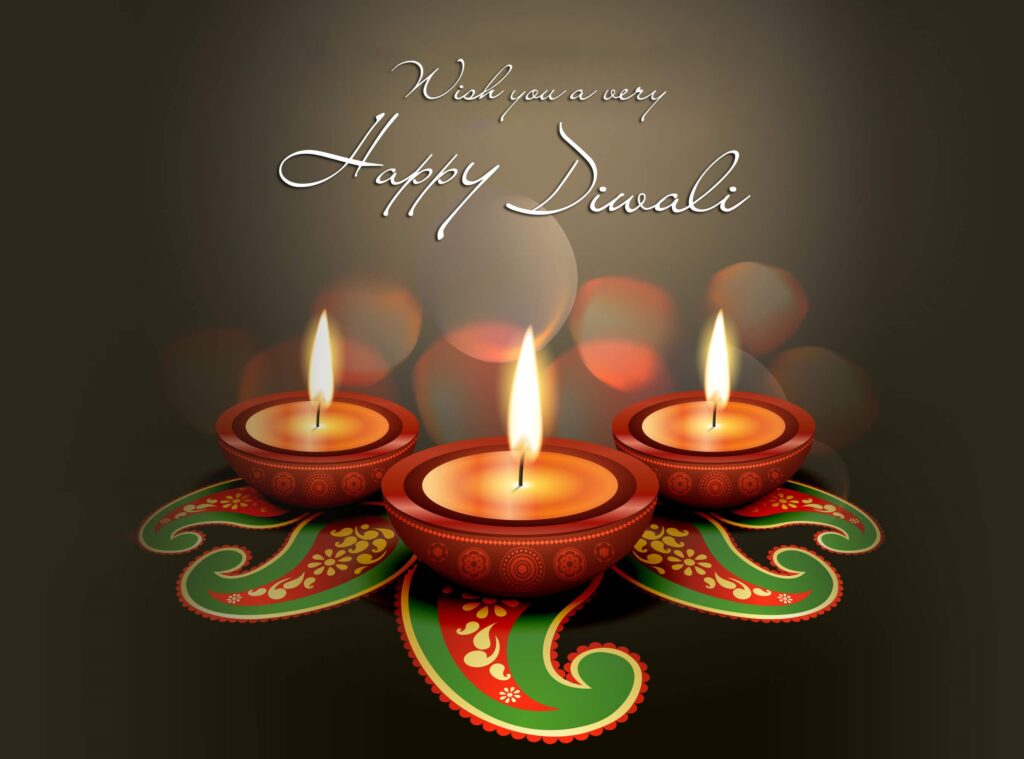 Second day of Diwali is known as Naraka Chaturdasi or Roop Chaudas. Traditionally it is believed that you should take bath with Indian facial ingredient called Ubtan. This ubtan makes you look beautiful. This ubtan is prepared with wheat flour, mustard oil and turmeric powder.
Third day is Amavasya when Laxmi Pooja is celeberated. Indian traders start their financial year from this day. In some parts of India Kali Puja is also celebrated on this day. People wear new clothes and light oil clay lamps on this day. Children burn crackers with joy on this day. All the houses look too beautiful. Banana leaves along with kalash is placed on the entrance in every house. People put toran made with natural flowers or with artificial flowers. People make rangoli outside their house and cook delicious food. People worship lord Ganesha and Maa Lakshmi on this day. Everything looks sparkling and magnificent. In the technological world where people are too busy you can wish your loved ones through Diwali wallpaper.
Fourth day is known as kartika Shuddha Padyami or Govardhan Pooja. On this day people go to each other's house to greet them Diwali blessings. It is said that on this day lord Indra was too angry with Mathura people and so he did heavy rainfall in Mathura. Lord Krishna lifted Mount Govardhan on his tiny finger and saved the natives of Mathura. People make portray of lord Krishna with cow dung and worship it in most part of India. It is a New Year day for Guajarati's and they greet each other with prosperous New Year blessings. In the busy world people generally take the aid of Diwali to greet people. Often people take the aids of Diwali wallpaper to greet everyone together. It is a short cut to have fun and at the same time to wish everyone.
Fifth day is known as Yama Dvitiya or Bhai Duj. This is an auspicious day for brother and sister. Sister treats their brother with sweets on this day and put tilak on their head. In return brothers give gifts to their sister and promise to protect their sister throughout the life. The importance of this day is equivalent to that of Rakhsabandhan. It depicts the feeling behind the strong bonding of brother and sister. The pattern of celebration may differ in different part of India but the purpose is same. All of them dictate the strong bonding between brother and sister.
Happy Diwali 2019 and Safety This Year :
Diwali festival is a festival of light but you have to keep in mind the safety process too. Firecrackers are burnt during Diwali and oil clay lamps are also lighten on this day. Many accidents are noticed during this day so one should keep in mind the safety factor as it is a festive moment and it should not be spoiled through any accidents. Be careful while you are burning crackers and always maintain a safe distance from the. This is a festival of light and not of sound so don't forget to spread light and to avoid noise. It is a beautiful festival. Make it more beautiful with your efforts. It is a festival to have fun and hence you should be careful to save your day from any accidents.
Contribution of Technology To this Diwali 2019 :
Technology is growing in all area and how festivals could be deprived of it. Today when people are so busy in their life and have no time to meet each other then wallpaper act like blessings. Diwali wallpaper are too common these days. They are often used by social networking to wish their beloved ones. There are many Diwali wallpaper that are even made to alarm you for safety too.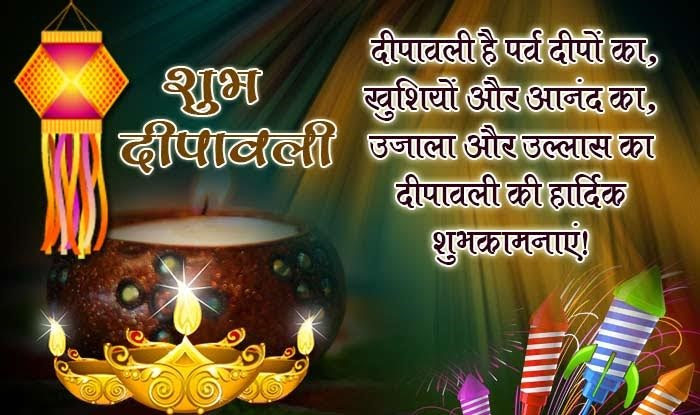 More about Deepavali :
It indicates the completion of harvest season in most of the part of India. It is also a thanksgiving festival for farmers as they thank god for the bounty of the past year and at the same time they pray lord to give them much better harvest in the upcoming year. It is among the last festival that is practiced before the arrival of winter. It is an important day for almost all segments of people. Maa Lakshmi signifies prosperity and wealth and at the same time her blessings gives a great life ahead. It is a festival that has arrested craze for itself in almost all clans. All of you must have some stories related to it in your own life.
Two sets of story walk hand in hand that moves behind the reason why Maa Laksmi is worshipped on this day. According to the mythological belief Maa Lakshmi had emerged out of Kshira Sagar, while churning the oceans by gods and devils. This activity was also termed as SamudraManthan. So this day we worship her to celebrate her emergence. The second reason is Vaman Avatar which took place to assassinate King Bali. On the Diwali day he had abode Vaikuntha so generally it is believed that all those who worship Maa Lakshmi will gain benefit from her altruistic mood and get physical, material and mental well being. This festival is not important only for Hindus but also an important for Sikh too. They celebrate this day as Bandi Chhor Divas and it holds an important part in Sikhism too.